Use twitter to search for patents!
1. Send @PBpatent a tweet with the patent number you would like more information about.*
Advertisement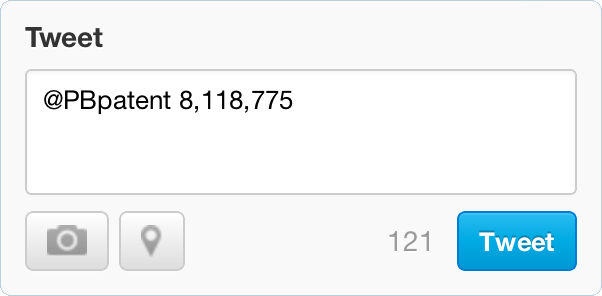 2. We'll respond with information about the patent, and a link to view even more details and analytics.
Advertisement

* You can also send @PBpatent a Direct Message. To send us a direct message first follow @PBpatent. Moments later we will follow you back, enabling you to send us a Direct Message.